How to register & upgrade SurveilStar Monitoring Software
Features
Resources
Topics
Still using demo version? Buy license to upgrade now.
Step 1: Open the registration form
1. On the server's desktop, right-click on the SurveilStar's Service Controller icon in the task tray, and then choose "Tools > Register".

2. Provide password to log into the registration form.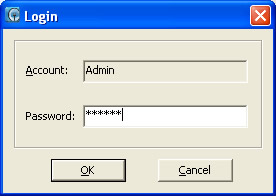 Step 2: Enter serial number
In the Serial Number section, you will see the default SN for demo version. You should replace the demo SN with the SN you purchased.
1. Click the Upgrade button.

Note: SurveilStar offers 30-day trial for enterprises to experience the software. In the demo version, you will see the days left for trial use, and the serial number for the demo version.
2. Enter serial number into the text box, and click the OK button. If the input serial number is correct, a message will show up like this one: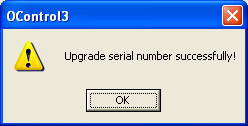 Now you will see the "Demo" is replace with the quantity of licenses you purchased for this serial number, for instance, "10 Agents License".

Step 3: Register the product
Product Registration is required to complete to licensing. You can choose either one of these options: Register Online and Send Mail.

1. Provide your company name and contact email into the box respectively.
2. Click on Register Online or Send Mail.
If you choose Register Online, the product registration will be processed automatically.
Important: If you choose Send Mail, the RID code will be sent to the email address you provide. You should copy and paste the RID code to the text area manually, and click the Register button to complete the whole registration.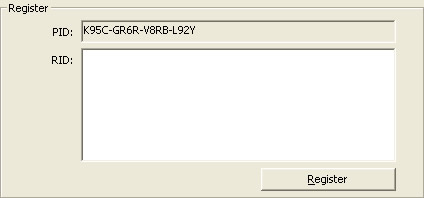 Upgrade License
If you are a registered user and now purchase license upgrade for monitoring more computers, please simply repeat the steps above to upgrade license.
Please note: If you want to upgrade a registered license, please make sure you use For repeated customers purchase option in our Buynow Page.