Invisible Email Monitoring
Record and control ALL e-mail sent and received in total stealth. Protect sensitive data leaking from email with SurveilStar - reliable employee email monitoring software.
Read more...
SurveilStar Email Monitoring Features
SurveilStar can help you protect your company's data security by tracking and controlling emails sent and received, and let you trace inbound and outbound mails to minimize chances of data leakage and decrease the possibility of compromised business deals.
Besides powerful email monitoring feature, SurveilStar also includes:
Do you want to regulate the use of email to send commercial messages in your corporation? Do you have a desire to restrict sender by only allowing employees to use specific mailbox to send emails and prohibiting using other mailbox?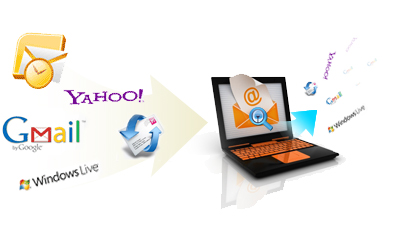 Features
Resources
Topics
SurveilStar email monitoring feature allows to establish control policies over the incoming and outgoing emails, thus, preventing leaks of sensitive data. SurveilStar automatically saves a copy of every email in .eml format even when the email was deleted. Attachments can be saved if necessary. SMTP/POP3 emails, Exchange emails and Lotus Notes emails are supported.
If you worry about that Email monitoring will violate privacy rights, you can check whether Email Monitoring is legal or not.
Comprehensive Email Control Policies
Block email by time, sender, recipient, subject, and email size
Block emails with attachments or attachments exceeding limited size
Send user warning messages when unauthorized outgoing email is detected
Alert administrators to keep an eye over suspicious users and emails sent
Specify expiring time to control the life cycle of the saved email correspondence
Lock computer when users attempt to break the email controlling rules you set.
Policy Example 1
In order to prevent confidential information leakage via email, an enterprise will need to control outgoing attachments. Attachment name with specified keywords will be blocked.
Email Policy Property Settings:
Choose "Block" mode, check "Has Attachment" option, specific Attachment name such as "keyword", then if agents attempt to send out an attachment with designated "keywords", the email will be blocked directly.
Policy Example 2
Some companies may need to limit the email sender, only allowing employees to use a specified internal mailbox to send mail, and sending emails using other mailboxes are prohibited.
Email Policy Property Settings:
① first set a "Block" policy to prohibit all emails;
② and then set an "Allow" policy to specific sender, such as *@surveilstar.com. So that only the sender's email address containing *@surveilstar.com can be sent out successfully.
Extensive Email Recording
Record incoming and outgoing SMTP/POP3 emails and Exchange emails
Record outgoing webmails and Lotus Notes emails
Record all contents of outgoing and incoming attachments
Record email subjects, senders, recipients, time, size, etc.