Printing Monitoring
Limit users to use printers, review detailed print log about local network, shared and virtual printers usages and back up printed document in image file.
Read more...
SurveilStar Printing Monitoring Features
Sometimes, files may be converted to PDF or image files and then sent out by way of email or IM tools. To prevent information leakage, whether through physical or virtual printers, printing monitoring should not be neglected. SurveilStar can help you control and record printer access and thus to effectively protect your confidential data, and save you millions of dollars in papers, wasted time and data loss.
How do you know the printing services are used properly in your office? Are you concerned that some important files may have been printed? Can you centrally control and monitor the usage of printers?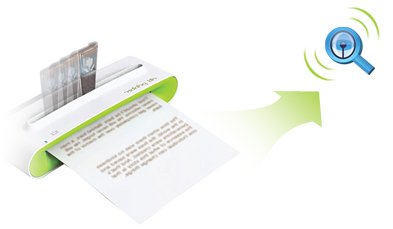 Features
Resources
Topics
SurveilStar Printing Monitoring feature aims to help corporations to manage printing facilities and optionally back up the image of printed documents. System administrator can control agent computers to access different types of printers including local, shared, network and virtual printers. Also, if Record Printed Image is optionally selected, all backup printed files are saved into image formats. Moreover, the detailed print log includes printer type, time, computer name, user name, print task, printer name, number of printed pages, document caption and application by which the file was printed.
Flexible Printing Control
Control employees' use of local, shared, network, and virtual printers
Block illegal applications from printing and prevent users from using specific printers
Immediately pop up warning and alert messages when unauthorized users want to print or use unauthorized applications to print
Support monitoring multi-type of printers including Local Printer, Shared Printer, Network Printer, and Virtual Printer (e.g., PDF creator)
Policy Example
In the enterprise, the administrator may need to control the use of printing machines to prevent the leakage of information or misuse of the printer.
Printing Policy Property Settings:
Choose "Block" mode, check both "Shared Printer" and "Network Printer" printer types, enter the printer name to the "Printer description" property box, specify the printing "Application".
Save the above policy settings, then specified printer will be disable when users attempt to use printing service.
Note: The printing policy is valid only when the printer type and printer description are match.
Automatic Printed Files Backup
Back up the images of printed files
Support backup image viewing
Export and save backup images in JPEG format
Detailed Printing Logs
Record printing by applications, time, pages, captions, users, computers, print tasks, etc.
Support log enquiry by searching time, document, etc