SurveilStar -- Browser History Spy Software
SurveilStar is a well-developed monitoring software to record all computer activities, so it can also be used as the all-in-oneBrowser History Spy Software to record or view web history of popular browsers:
Mozilla Firefox
Google Chrome
Internet Explorer
Opera
More other web browsers
It is very easy to use with its attractive GUI interface. SurveilStar Browser History Spy provides information about the accessed URLs, website titles, as well as visited time. What's more, you can open the selected website using your default web browser, and export data to HTML, XLS or CSV format.
How to Use?
SurveilStar Browser History Spy is easy to use with its simple GUI interface. First of all, you need to download and deploy SurveilStar to your environment.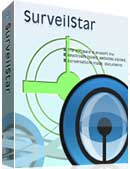 SurveilStar is an ultimate employee monitoring software and parental control software which can help you to track browsing hisotry of any computers in your office or family and also help you to block any unwanted websites. SurveilStar records all website logs with HTML title, time, user name, duration and URL and provides statistics to track how much time your employees or children use to browse various websites.
A 30-day free trial version of this professional browsing history tracking software is available. Feel free to download and try to check what your employees and children have visited on web.
Here is guide about How to Deploy SurveilStar to your computer. You need to install:
SQL Server and SurveilStar Server: To store all records and data on server computer.
SurveilStar Console: To set policy, view data and gather statistics on computers from where you could view all records.
SurveilStar Agent: To collect data and execute management policies on computers you would like to monitor.
After you have successfully installed SurveilStar, simply logon to the SurveilStar Console and click 【Logs > Browsing】, then you can view all browsering history of monitored computers.

Try Surveilstar Browser History Spy Software with 30days, 5 computers monitoring free trial Now! There are more other important features of SurveilStar Browser History Spy worth mentioning:
1. SurveilStar Browser History would always keep record even the browsering history has been deleted from the web browser.
2. You could save the records as backups or scan details thus getting away from possible data leakage.